Mark A. Ivener, Esq.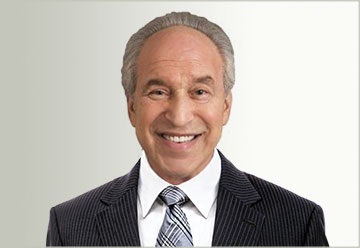 9 Reviews

For more than 35 years, immigration attorney Mark Ivener has exclusively practiced immigration law. He has lectured on U.S. immigration law, visas and EB-5 investor Green Cards for organizations such as the World Trade Institute; the International, California and Los Angeles Bar Associations; the American Immigration Lawyers Association (AILA); and Immigration Lawyers on the Web (ILW.com).
His books include Handbook of Immigration Law, Volumes I & II; Doing Business in the USA Under Free Trade; Get the Right Visa; A Complete Guide to Getting An American Visa (in Japanese); and Have You Thought About Immigrating to the US? (in Spanish). In addition, he has authored many articles for such publications as the International Law Journal, the Canadian-American Bar Association Newsletter and Business and the Law.
A leader in his field, Mark Ivener is a founder of the National Consortium of Immigration Law Firms (IMMLAW) and the Alliance of Business Immigration Lawyers (ABIL). He is listed in the Martindale-Hubbell Bar Register of Preeminent Lawyers (Immigration and Naturalization), the International Who's Who of Corporate Immigration Lawyers and Chambers Global and USA.
As a foreign customer, I appreciate Mr. Ivener's professional advice and all hard work done for my case. He and his assistant always explained things to me with a great of patience and accuracy."
T. S.
---
"I would certainly recommend Mark Ivener and his firm for any immigration related services. In fact I have already recommended his name to one of our office colleagues."
M. K.
---
"Wonderful and a perfect attorney who is very professional and a thorough gentleman. Always ready to advise you and help, thereby, giving you confidence and a great sense of security that you are in save hands. Would highly recommend him as an attorney."
J. S.

9 Reviews
"I endorse this lawyer."
Ruben M.
---
"Mark is a brilliant, talented, caring and compassionate lawyers, able to masterfully win the most complex of immigration matters. I would highly recommend him to anyone in need of the best of the best."
Jan P.
---
"Mark is an exceptional lawyer. He is extremely knowledgeable and responsive, and I know that clients are safe in his hands."
Tarik S.

3 Endorsements